As an idea of fact or fiction flows from the author through any form of media, it enters the popular culture. When this happens, as scientists sometimes we cheer and sometimes we just shake our head. Nonetheless, we often cannot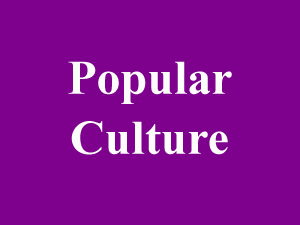 measure an idea's true significance until it has been tested among those most able to see the forest for the trees (or, more apt in our case, the universe for the quanta).
The role of astronomy – the heavens – in popular culture paints a story arc of mankind's evolving self-perception. We began with man as the slave to an immovable fate and end with man as a master of the universe. Our nominations for the Top 100 Greatest Images and Imaginations in the Popular Culture category span this spectrum. As you read the synopsis linked below and the details in each nomination, you'll discover something about your species you many never have noticed, but something, deep down in your heart, you always knew.
Synopsis: Astronomy and Popular Culture – Evidence of Mankind's Evolving Self-Perception
The Original Nominations
The following candidates were nominated under the Popular Culture category. Highlighted candidates have a separate description page already posted to this site. To view any highlighted nominees, place your cursor anywhere over the text of the nominee and click (pop-ups must be enabled on your browser):
Astrology
Constellation Mythology
The War of the Worlds (Book 1898)
The War of the Worlds (Radio Broadcast 1938)
The Martian Chronicles (Short Story Collection 1946-1951)
The Day the Earth Stood Still (Movie 1951)
Forbidden Planet (Movie 1956)
Jetsons (TV Cartoon Series 1962)
Star Trek (TV Series 1966-1969)
2001: A Space Odyssey (Movie 1968)
Apollo 14 Golfing on the Moon (February 6, 1971)
Cosmos (PBS Series 1980)
The Right Stuff (Movie 1983)
Apollo 13 (Movie 1995)
October Sky (Movie 1998)
Not all the nominees made the top 100. Still, we've tried to include a short write-up on each of them. Any nominee that finished in the top 100 greatest images and imaginations in astronomy and space exploration will have its rank listed in the upper left hand corner of the specific page devoted to that nominee.